60's and 70's Chile – Poster Exhibition
Various Artists
7th - 25th September, 2013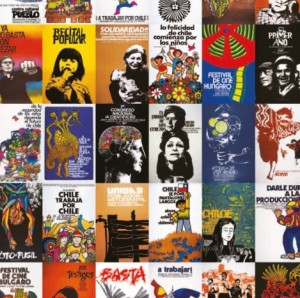 Venue: Lower Cafe Gallery
Category:
Summerhall hosts a very special exhibition curated by Edinburgh resident Tricia Muñoz to commemorate the 40th anniversary of the military coup in her native country Chile.
The exhibition consists of a collection of iconic 1960′s and 70′s posters designed and created by some of Chile's most revered graphic artists Antonio Larrea, Vicente Larrea, and Luiz Albornoz.  The posters are not only iconic but also a precious treasure.  They beautifully reflect through art a country in transition, a country that from the 1960′s onwards began to seek out its very own way of building a new and better future for its people.
Artists like the Larrea brothers and Albornoz were forced to hide their work after the coup in order to preserve it (Antonio buried some of his work in the back gardens of friends and family across the country).  If not, it could easily have gone the way of the many books, works of arts, records, film etc. that were burned and destroyed during the coup.  The works being shown were scanned by Antonio and only exist in digital format.
Never before have these images been exhibited in the UK and it is just and fitting that the exhibition's inauguration will take place in Scotland with its long tradition of solidarity and friendship with the people of Chile.