Life Drawing Classes at Summerhall
Stephen Thorpe
Every Monday and Tuesday starting the 4th March, 2013
Mondays: 10 am - 12pm & 6pm - 8pm, Tuesdays: 6pm - 8pm
(2 hours)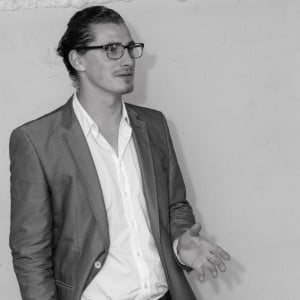 Category:
Ticket Price: £10.00
Classes must be booked in advance
Multi-award winning artist Stephen Thorpe instructs a master class in life drawing from the intimate setting of his studio. The classes begin the first week of March 2013.
Morning classes will take place every Mondays from 10am-12pm and consist of no more than 10 students. The morning class is designed to be project -led and experimental. This class is based on still life, ranging from classic forms to more challenging and contemporary set ups. Tuition is giving on a one to one basis, and caters for the needs of each individual.
Evening classes will take place on Monday and Tuesdays from 6pm-8pm and focus on drawing from a varied selection of life models. Many approaches to drawing are explored and the aim of the class is to learn about pure observation, and the application of different mediums, ranging from conventional drawing materials to various types of paint.
The studio provides a comfortable and inspiring space in which to work. Classes are made up from people of all ages and all levels of experience. Workshops are designed to be informative, challenging and fun, and there is plenty of tuition for those who need it.
Students should bring their own paper and drawing materials; however, both can be provided for those who need it..
For more information please contact stephen@summerhall.co.uk