Roller Skating Disco
Skate Fit Edinburgh
Fri 17 Jan 2014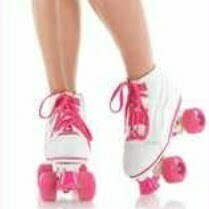 Venue: The Dissection Room
Category:
Ticket Price: £10.00
Age Group: 18+
£5.00 for skates - please select £5.00 ticket to pay in advance for skates on the night. NO SIZE 6 LEFT.
Please be aware we have now run out of skates. If you are purchasing tickets after 3.30pm on Friday 17th January you will need to bring your own skates with you. There will be no refunds for people who purchase tickets after this time and come along without skates. Thank you.
Take yourself back to the 90s and hit those skates once again. Come along to the best party in town, skate around to classic disco hits, anyone can come regardless of skating experience, a fun night for all! If you have your own skates, tickets are £10 only. Or if not, you can hire skates on the night for only £5, please email skatefitedinburgh@gmail.com to reserve skate sizes.