The Tailor of Inverness
Dogstar Theatre Company
Fri 01 Nov 2013 - 02 Nov 2013
20.00 - 21.15
(1.25 hours)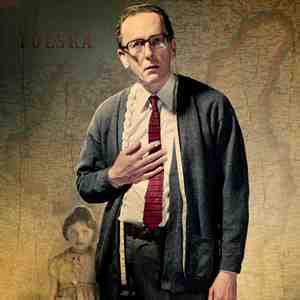 Venue: Main Hall
Category:
Ticket Price: £12/£10
Age Group: 12+ (younger children must be accompanied by adults)
Matthew Zajac's extraordinary multi-award-winning play about his Polish father, identity, forced migration and war has toured across the world since its premiere in 2008.   Directed by Ben Harrison, with a haunting violin accompaniment from Jonny Hardie, The Tailor of Inverness returns to Scotland after a three year absence following its second tour of Ukraine.  The performance coincides with the publication of Matthew's book on the story by Sandstone Press.
Winner of a Scotsman Fringe First , The Stage Best Solo Performer Award and the 2009 CATS Best Actor Award.