In Praise of Shadows – Works by Colin Jarvie
Colin Jarvie
Sat 08 Feb - Sat 22 Mar 2014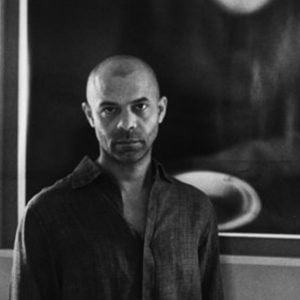 Venue: Lower Cafe Gallery
Category:
Ticket Price: Free
'In Praise of Shadows' is an exhibition that brings together two series of work by the late photographer Colin Jarvie (1962-2012). 'My World, My Wife, My Camera' and 'Juan y… (The Bus Drivers of Acapulco)' are literally snapshots in time, each documenting Jarvie's personal and professional journeys. Jarvie wrote of his practice: "Light is my greatest inspiration – or rather the unique way it interacts with the world and then through my lens at a certain time and place. I enjoy that I can manipulate light and frame a picture to create a new reality." The two 'realities' presented here reveal the technical understanding, creative skill and sensitivity Jarvie possessed, capturing both his quiet joy in the day-to-day and his delight in new discoveries.
'My World, My Wife, My Camera' documents Jarvie's relationship with his partner and the cityscapes of London as seen through the lens of the Polaroid SX-70 that became his camera of choice from the mid-1990s. 'Juan y… (The Bus Drivers of Acapulco)', meanwhile, offers an intriguing insight into both Mexican culture and Jarvie's working methods. The photographer had become enamoured with the personalised adornments of the drivers' cabins in the rundown local buses that run the length of La Costera on Acapulco Bay while travelling overland from Mexico City to Guatemala in 2003. He returned in 2005 with a clear aim to combine traditional photographic practice – in the spirit of the gentleman adventurers of old – with a contemporary vision of 'conceptual documentary'.
Over the course of his three decades-long career Jarvie journeyed far and wide, chronicling discoveries from his travels as well as the cultural scenes of London and Edinburgh; he was a friend and valued collaborator of the Neu! Reekie! collective, based at Summerhall.