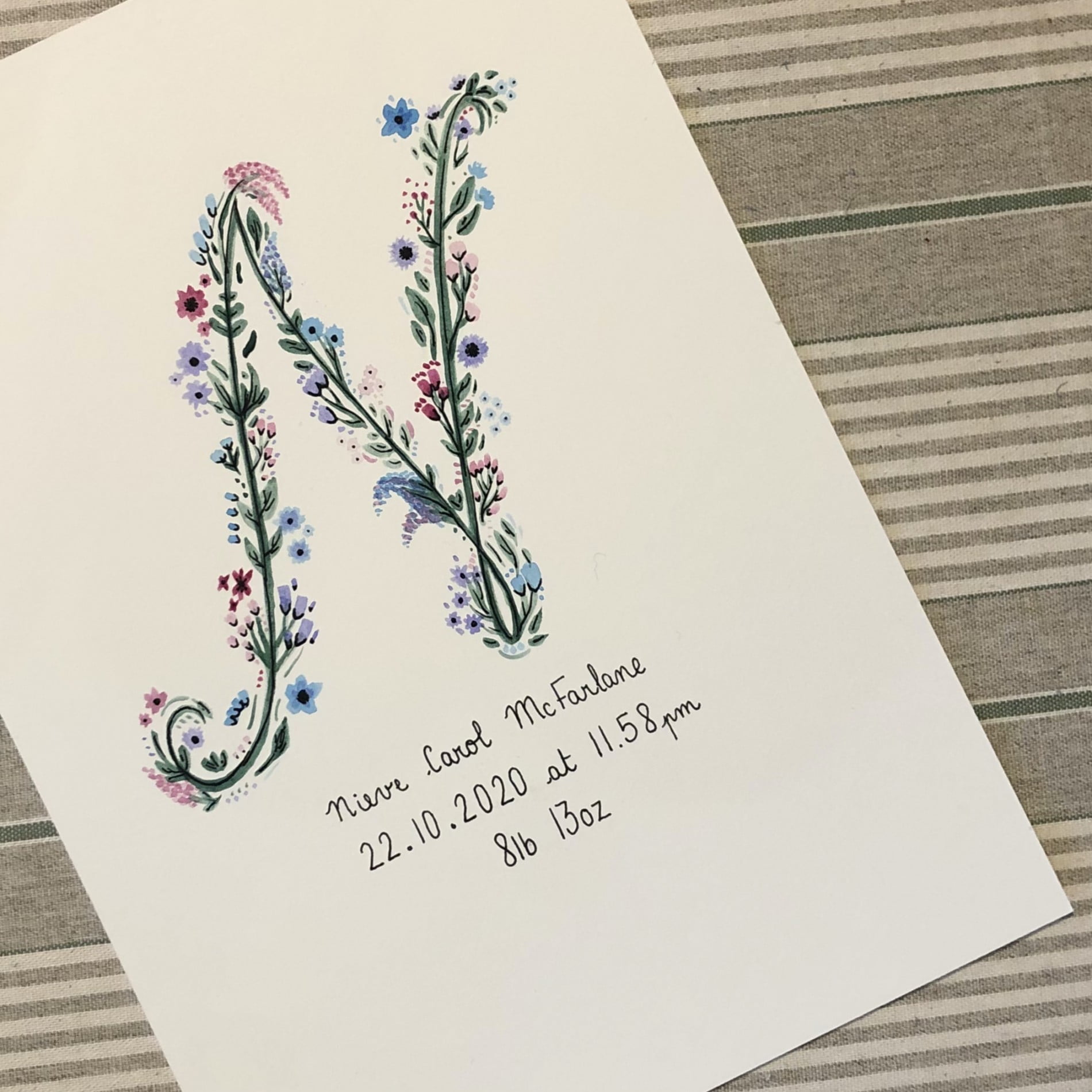 Painted and designed by myself and made to order, these paintings are available to personalise with any name and colours you choose!
These painting are a perfect gift for a loved one for any occasion and look beautifully finished when framed. They are hand painted by myself on high quality watercolour paper and are delivered in a protective envelope with cardboard support to avoid damage.
I provide personalised initial paintings, personalised name paintings and quotes or sayings, all in a beautiful floral theme.
I also sell hand-painted original and customised Christmas cards. These are a lovely way to get your personalised message to your loved ones this festive season.