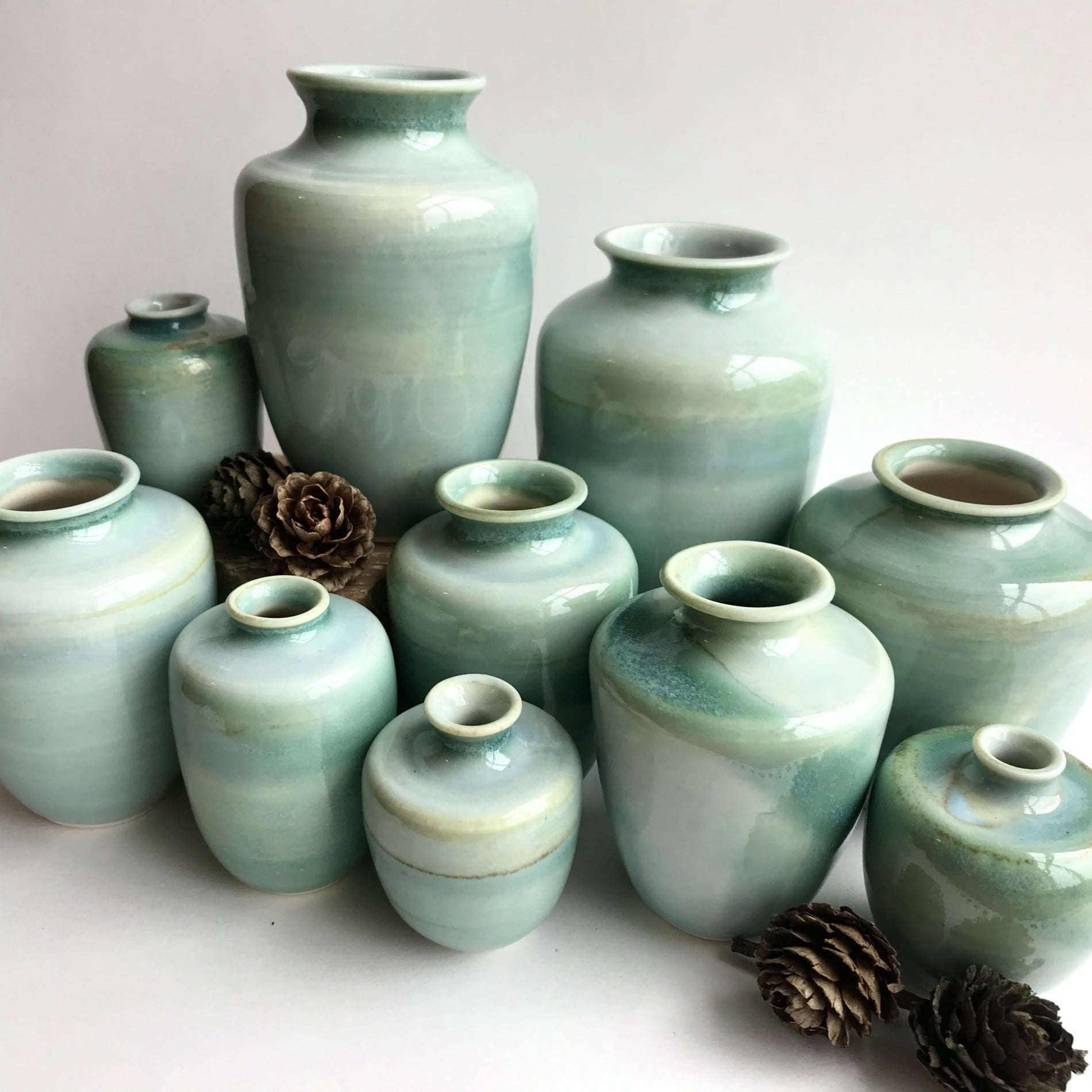 Emily Luscombe is a ceramic artist working from Abbeymount Studios, Edinburgh.
Emily hand throws on the wheel creating individual pieces which she decorates with her own glaze combinations and abstract painting.
Heavily influenced by water, her cobalt pieces are inspired by the sea in East Lothian and her Jade series by the Water of Leith. Every piece is unique and as quoted by a fellow potter is 'A small love letter in a pot'.
Every order comes in 100% plastic free packaging.