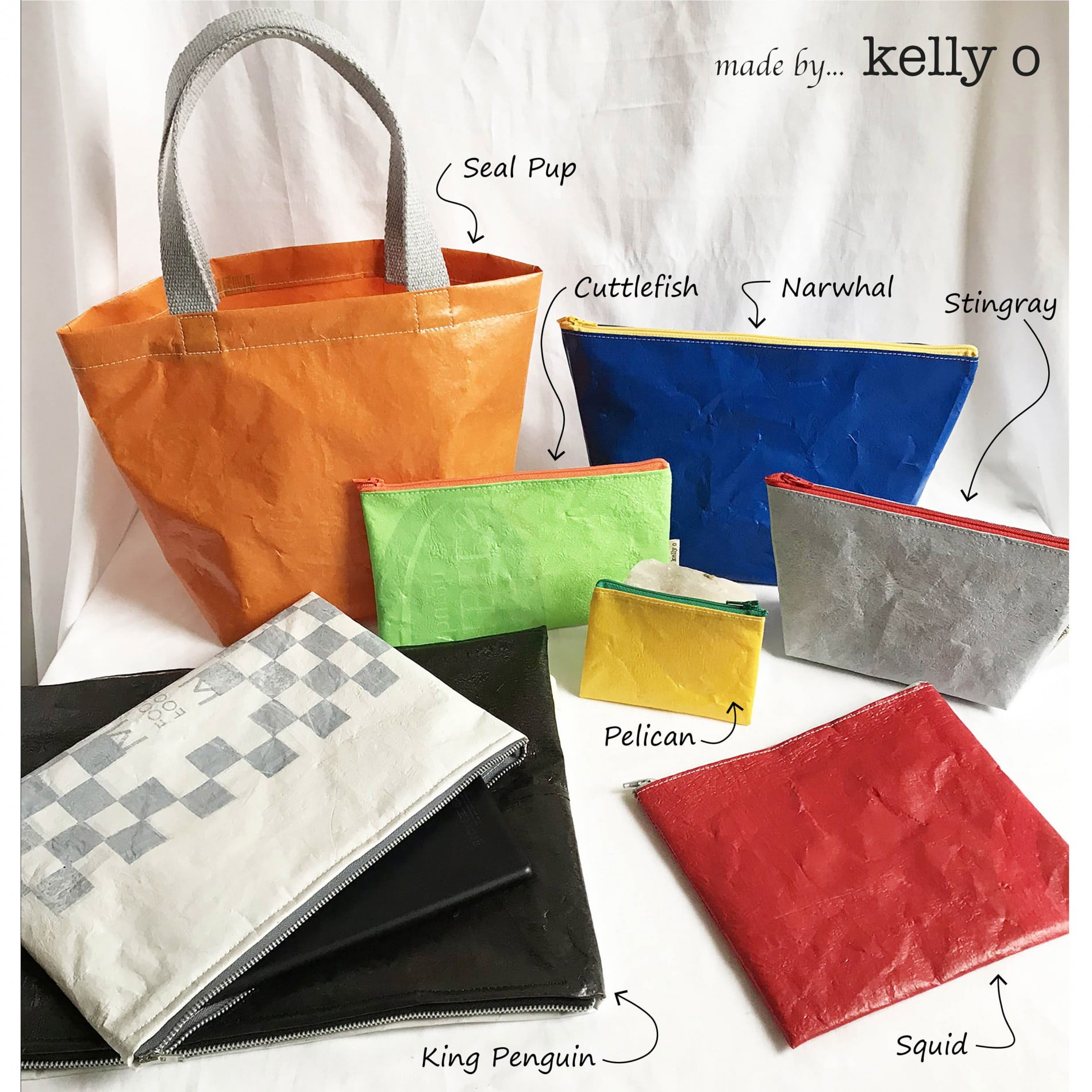 Kelly O is a designer and maker based in Edinburgh where she creates upcycled accessories from plastic bags.
By fusing together several layers of single-use plastic carrier bags using heat and pressure, a new 'fabric' is created that is significantly more durable, while remaining lightweight and waterproof. This new fabric is used to create functional everyday accessories that will last for many years, keeping the original materials out of the landfills and waterways.
Each hand-crafted item is unique, using only the original markings on the bags. They are named after animals that are affected by plastic pollution both on land and in our oceans, helping to draw awareness to the harm these materials cause and the need for change.
Kelly has designed a series of zip pouches, tote bags, and protective laptop/tablet sleeves – all of which are handmade in Scotland.