Floi
Studio Imposters
Thu 11 Nov 2021
- Thu 23 Dec 2021
Wed - Sun
(12pm - 6pm)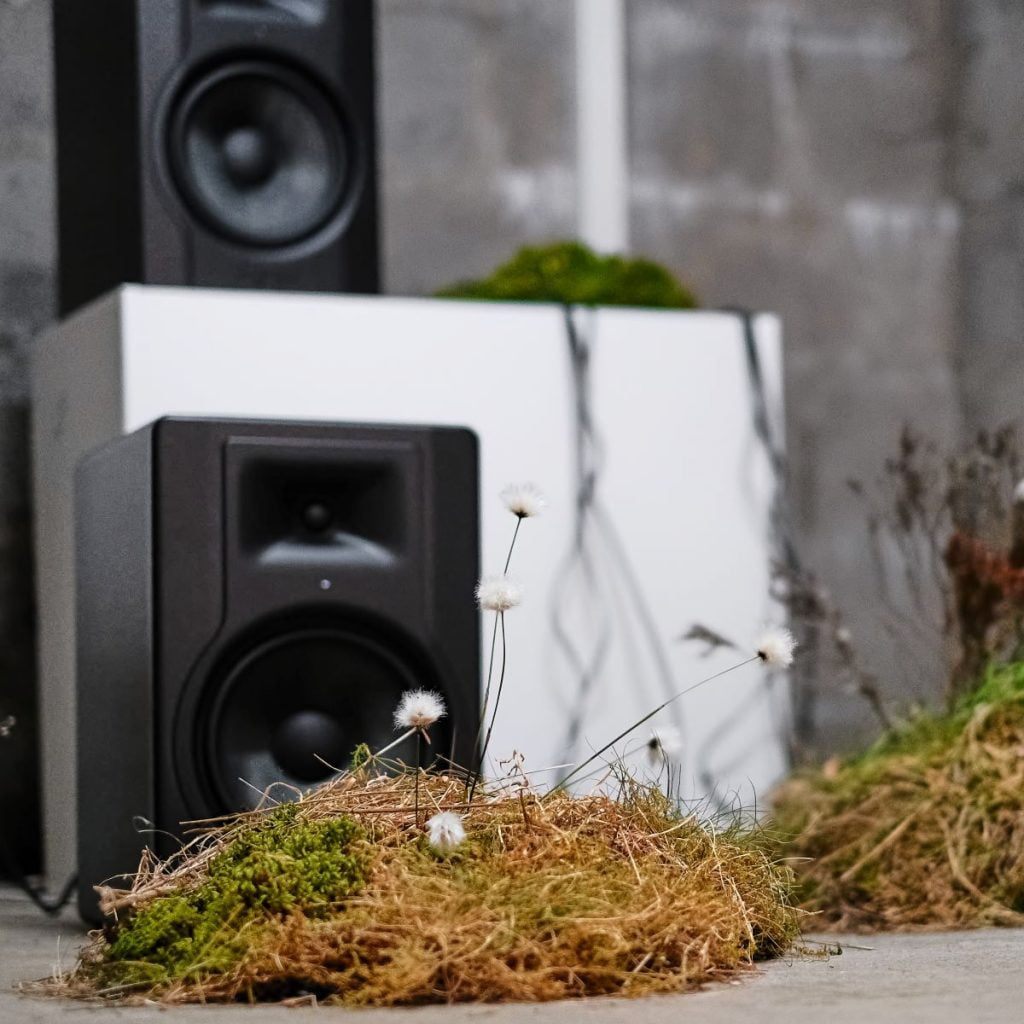 _ Venue: Sciennes Gallery
Floi is an immersive audio installation that explores the relationship between Scotland's climate change policies and the real ecosystems they affect, namely Scotland's extremely valuable peatlands. Peatbogs are ecologically important acting as natural carbon stores, playing a key role in water management and providing a habitat to highly adapted plant species and a range of rare wildlife.
Floi utilises data obtained from Peatland Action, an ongoing restoration project led by Scotland's nature agency. The data, monitoring various aspects of peatland health, was gathered between December 2019 and March 2020 from a site in Dumfries and Galloway where peatbog restoration is being carried out. The pH, water temperature, and dissolved oxygen levels, among other metrics have been used to inform the frequency and amplitude of individual audio tracks, emitting sounds of wildlife native to the area. Each speaker plays a unique sound when the metric being tracked is within an optimal range required for a thriving environment. Together the natterjack toad, red grouse, stag, curlew and merlin falcon form the resulting sonification, making tangible the health of the site. As more data becomes available, the installation will continue to evolve, forming a narrative that illustrates the impacts of ongoing human intervention.
Floi aims to transport these environments to the urban setting, where policies are often made, reminding us that although they might seem remote, the existence of these ecosystems and the rich variety of wildlife they support is crucial to our own survival. The work is particularly relevant ahead of COP26, being held in Glasgow later this year, and the government's renewed financial commitment to the Peatland Action project.
Studio Imposters is a creative collective co-founded by Olja Mladjenovic and Helena Vondrus. Together, our experience spans history of art, architecture, and conservation. Through a range of media our work strives to bring a physical narrative to ideas that feel disembodied. We approach our practice as a tool for thoughtful interaction with everyday life.