Living by the Tide: A Time to Keep and A Time to Cast Away
Living by the Tide: A Time to Keep and A Time to Cast Away
Alan Watson
Fri 19 Apr 2019
- Sun 02 Jun 2019
Wednesday-Sunday - opening times vary please check with the gallery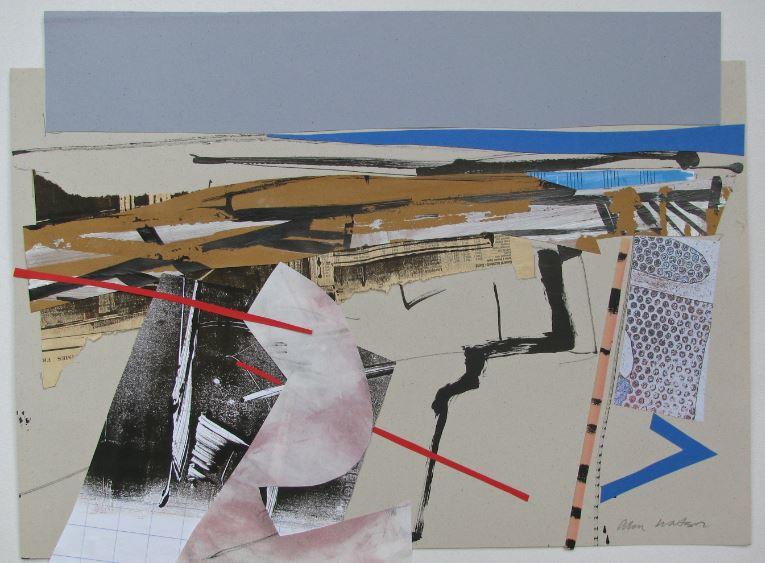 Please call Summerhall reception at 0131 560 1580 or email info@summerhall.co.uk to arrange a visit.
A celebration of the life and work of Alan Watson 1957-2019
Scottish artist, Alan Watson, was a visual artist of incredible passion, dedication and vigour.
Descended from a fishing community, much of Alan's work came from his connection with his sea-faring ancestors. Following a largely narrative path, his mixed media work explores a range of themes including his family's involvement in the Scottish fishing and whaling industry, bird culture of the Islands of St Kilda, and the voyage of St Brendan 'The Navigatio', and embraces challenges of perspective, colour, light, sound, and mood in a unique and poetic style.
Up until his untimely death in February, Alan exhibited nationally and internationally in solo and group exhibitions. At the outset of his career Alan was represented by the renowned 369 Gallery in Edinburgh and was an invited artist showing in 'Scottish Art in Moscow' in 1989, the first official British art exhibition in USSR since the revolution. Alan had recently participated in 369 Remembered: The Men at Summerhall.
This memorial exhibition has been organised by Alan's family and Andrew Brown (artist, curator, and founder of Edinburgh's 369 Gallery) with support from Summerhall, and Duncan of Jordanstone College of Art and Design where Alan studied and taught for almost 30 years.
Featuring a selection of Alan's work, Living by the Tide also includes a new print which Alan had been working on as part of a new body of work and was printed by his daughter, Moira Watson, a printmaker and recent graduate of DJCAD.