The Wicker Man (18) – Hallowe'en Special Screening
The Wicker Man (18) – Hallowe'en Special Screening
20:30 - 22:15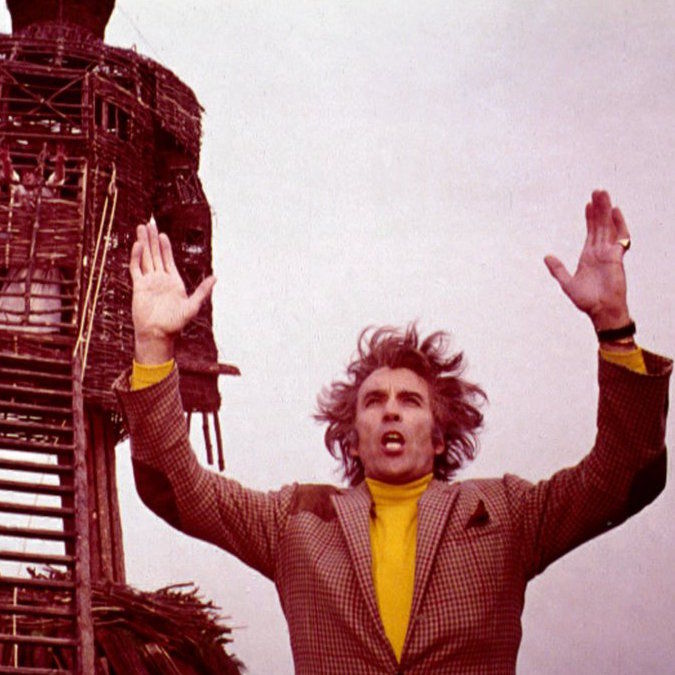 Unreserved seating. Please contact venue with any access requirements.
_ Price: £7
/ £5
_ Age Group: 18+
_ Venue: Red Lecture Theatre
Tickets
Celebrate Hallowe'en with a cult classic in its final cut. One of the most disturbing and audacious horror films of all time revolves around a young girl's disappearance which brings police sergeant Neil Howie (Edward Woodward) to a remote Scottish island. He is plunged into a sinister society of pagan pageantry and nature worship presided over by the menacing Lord Summerisle (horror icon Christopher Lee). Set to an influential psychedelic-folk soundtrack this occult classic retains its power to fascinate and shock. Chilling, bizarre… and erotic.
Cast Edward Woodward, Britt Ekland, Diane Cilento, Ingrid Pitt, Christopher Lee
Director Robin Hardy I 102 mins I 1973
About Cinéfile
Originally launched under the brand banner of CinéFrance, CinéFile has broadened its scope from a purely French accent to encompass challenging cinema from around the globe. The company, based in Scotland but working around the UK and Ireland , has had the valuable experience of releasing widely different titles ranging from classic thriller, costume drama, youthful escapism, family comedy, to documentary and short films.