The Dissection: KC Rules OK
The Dissection: KC Rules OK
20:30 - 22:00
(1h30m)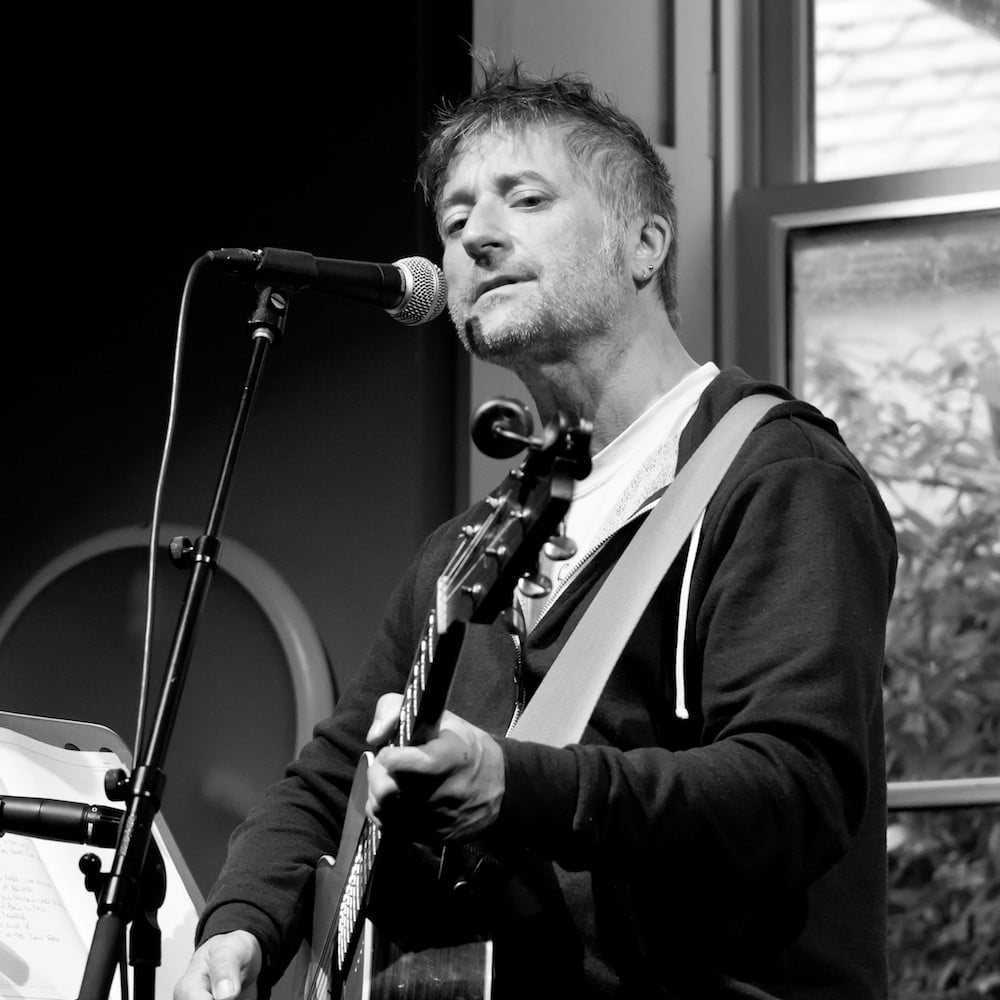 Unreserved seating. Please contact venue with any access requirements.
_ Price: £12
_ Age Group: 14+ (under 18s accompanied)
_ Venue: The Dissection Room
Join us for the first in new lecture series The Dissection, in which iconic Scottish artists take a look back at the creative process and their artistic choices in the forming of their most seminal albums. For the premiere event, King Creosote discusses his 2005 album KC Rules OK with our hosts Michael Pedersen (Neu Reekie) and music journalist and broadcaster Nicola Meighan.
Together, the artist and hosts will delve into the technical, musical and personal choices that informed the artists work, why decisions were made, showcasing how those choices manifested themselves through demonstration and performance.
KC Rules OK
Our first edition of The Dissection features King Creosote's first major label album through Warner Music's imprint 678 Artists, KC Rules OK.
The record was a huge step forward both commercially and artistically, as King Creosote (Kenny Anderson) tried to round the edges of his previously prolific output (40 odd albums) into the shape of a major label release with acclaimed producers The Earlies.
Featuring collaborations with KT Tunstall and rated at Number 6 of The Skinny's albums of the decade in 2009, KC Rules OK was instrumental in paving the way for King Creosote's future career and his current position as national treasure following work with John Hopkins on the Mercury Prize-nominated Diamond Mine and elegiac From Scotland With Love.
'Leading the way in new Scottish Writing', Michael Pedersen is a Robert Louis Stevenson Fellowship winner, a John Mather Trust Rising Star of Literature, a Canongate Future 40, Neu Reekie co-founder/co-chief and much more.
Michael has read all over the globe – Japan to Indonesia, New Zealand to Spain – with fans that range from Irvine Welsh to Charlotte Church. His recent collection, Oyster, several times reprinted, was illustrated by and performed live with Frightened Rabbit's Scott Hutchison. He's into the music.
Nicola Meighan is a music journalist and broadcaster who regularly presents music / arts shows on BBC Radio Scotland, and writes for The Herald. She has contributed to Mojo, Q Magazine, The Big Issue, The Quietus, BBC 6 Music, BBC Radio 4, BBC Radio 1 and STV.
Prior to this, she worked at Mute records (Nick Cave, Goldfrapp, Depeche Mode), D-E-F artist management (Moby, Robyn, The Knife), for Scotland's Triptych festival (Stockhausen, Herbie Hancock, Grace Jones), and at much-missed Glasgow arts hub, the Arches.