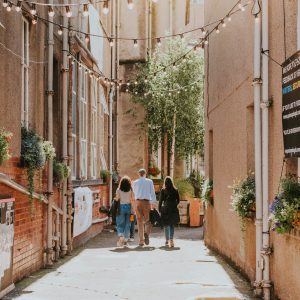 Summerhall has just added more tickets for in-person works in its 10th Summerhall Festival Programme running 6-29 August 2021 as part of the Edinburgh Festival Fringe.
The capacity increase comes as the Scottish Government eases restrictions and Scotland moves to level zero of Covid-19 restrictions.
Many performances that were previously sold out including Sex Education Xplorers, Community Circle, My Car Plays Tapes as well as Nothing Ever Happens Here gigs are once again on sale with 80 tickets now available for most shows in Summerhall's new, open air, covid-safe venue The Secret Courtyard.
Strict covid safety measures remain in place including:
Tickets sold in seated household bubbles of 1, 2, or 4 people.
1 metre distancing between audience members at all times, including when queueing.
Mandatory mask-wearing for all staff and audience members (unless exempt).
Regular deep cleaning by Summerhall staff and professional cleaning company Daybreak.
All events taking place outdoors.
One-way routes across the site.
Located in the western corner of Summerhall's back courtyard, The Secret Courtyard is a brand new, open air, covered venue providing audiences with a safe, comfortable space in which to rediscover the power and joy of live performance. The Secret Courtyard will be made up of an airy, covered marquee and stage with seating in socially distanced rows accessed via a small step or ramp. The sides of the marquee will remain open throughout performances to ensure good ventilation.
Summerhall General Manager Rowan Campbell said: "We're thrilled to be able to provide audiences with both a safe, comfortable live venue experience as well as an outstanding programme of online works. Our aim is to make sure that our artists, audiences and staff can take their first step back into the joy of Fringe in a safe, supportive environment – whether that be in our Secret Courtyard or in their own homes.
Summerhall has been awarded £166,780 from the Scottish Government and City of Edinburgh Council to help fund outdoor events and support the safe return of live events at this year's Edinburgh Fringe.
Explore the full #SHFest21 programme and book tickets now.